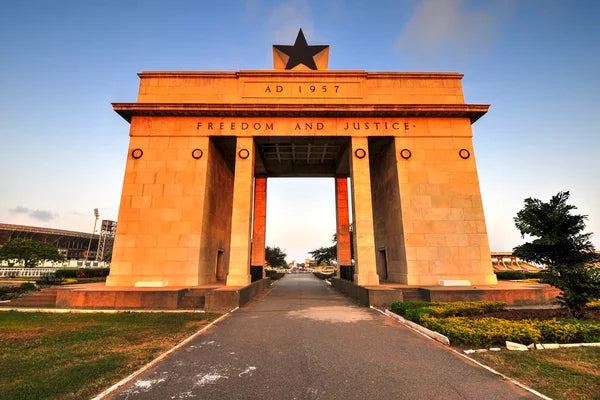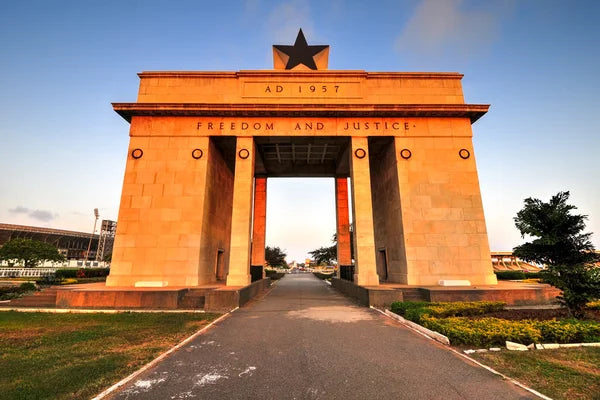 afrovybe travel tribe presents
THE GHANA EXPERIENCE 2024
JANUARY 3rd-9th
7 Days x 6 Nights in Accra
$2991
This includes :
All Transfers
6 Nights Hotel Accommodation
All Tour Charges
Breakfast
Lunch on all tours
Welcome dinner
Farewell Dinner
Water and snacks on all tours
Airport Transportation
Nightlife, Beach
(flights, visa fees not included)

Final day to sign up for this trip is November 30th.
Final Payments(payment plan) are due by December 1st.
Embark on a captivating 7-day journey through the heart of Ghana, immersing yourself in the vibrant culture, rich history, and breathtaking landscapes of Accra, Kumasi, and Cape Coast.
Start in Accra and ends in Elmina. This active adventure tour package will take you through Accra, Ghana, as well as Kumasi and Cape Coast in Ghana. This trip includes accommodation, most meals and transfers.
From bustling city streets to tranquil coastal shores, this adventure promises an unforgettable experience that will leave you inspired. 
Your exploration begins in Accra, the bustling capital city of Ghana, captivating visitors with its remarkable blend of beauty and history. You'll enjoy the sun-kissed beaches, such as Labadi Beach, vibrant neighborhoods, and colorful markets overflowing with exotic spices and vibrant fabrics.
You'll be immersed in the past at the thought-provoking National Museum, which showcases Ghana's rich heritage and artistic traditions. Wander through the colonial-era architecture of Jamestown, where history comes alive in the cobblestone streets and buildings. Accra's allure lies in its ability to seamlessly fuse its historical past with its vibrant present, creating an unforgettable destination for all who visit.
Rich culture
Next you'll experience the lively city of Kumasi, the cultural capital of Ghana. As you stroll through the bustling markets, the air fills with the melodies of traditional music, and the vibrant colors of locally crafted textiles and artifacts catch your eye. Immerse yourself in the Ashanti culture as you visit the historic Manhyia Palace Museum, where the tales of Ghana's past come to life. Delve into the Ashanti Kingdom heritage at the Cultural Centre, where skilled artisans showcase their craftsmanship in the form of intricate wood carvings, vibrant Kente cloth, and stunning Adinkra symbols.
Leaving Kumasi, we will venture into the lush greenery of Aburi, a tranquil haven nestled in the scenic Akwapim-Togo Ranges. Explore the famous Aburi Botanical Gardens, where fragrant blooms and towering trees create a serene atmosphere. Stroll along winding paths, taking in the sights and sounds of nature, and breathe in the intoxicating scent of tropical flowers. Marvel at the mesmerizing views from the hilltop vantage points, overlooking the sprawling city below. Indulge in a traditional Ghanaian meal at a local restaurant, savoring the unique flavors and spices that make Ghanaian cuisine so renowned.


Rhythms of the night
Accra's nightlife scene is an electrifying fusion of vibrant beats, infectious rhythms, and a vibrant social atmosphere. From trendy nightclubs to laid-back lounges and vibrant bars, there is something for everyone seeking an unforgettable evening.  
Vibrant Osu neighborhood offers a plethora of nightlife options. Start your night by indulging in a delicious dinner at one of the city's renowned restaurants, where you can savor a diverse range of cuisines. Afterward, venture to one of the bustling nightclubs with infectious Afrobeat, Highlife, and hiplife music. Lose yourself in the rhythm as you dance the night away, surrounded by a diverse and energetic crowd. 
For those seeking a more laid-back atmosphere, Accra's rooftop bars provide the perfect setting to unwind and take in breathtaking views of the city's skyline. Sip on expertly crafted cocktails, infused with local flavors, as you relax in plush seating and enjoy the cool evening breeze. 
For a taste of local culture, we'll head to some of the lively live music venues, where talented musicians showcase their skills and take you on a melodic journey through Ghanaian music genres. From traditional rhythms to contemporary interpretations, the performances will leave you captivated and wanting more.
Captivating Coast
Our next adventure will then take us to Elmina Castle in Cape Coast, the coastal town steeped in history and known for its picturesque beaches. Explore the UNESCO World Heritage-listed Cape Coast Castle, a haunting reminder of the transatlantic slave trade. The nearby Kakum National Park beckons with its lush rainforest canopy walkway, offering a bird's-eye view of the vibrant ecosystem below. Traverse the suspended bridges and marvel at the diverse wildlife that calls this place home. As your 10-day journey draws to a close, reflect on the incredible experiences and unforgettable memories you have made in Ghana. From the vibrant streets of Kumasi to the serene beauty of Aburi and the poignant history of Cape Coast.

As your 10-day journey draws to a close, we'll slow things down a bit to give you space to reflect on the incredible experiences and unforgettable memories you have made in Ghana. From the vibrant streets of Kumasi to the serene beauty of Aburi and the poignant history of Cape Coast, this trip will be one you won't soon forget.
The warmth and hospitality of the Ghanaian people will leave an indelible mark on your heart. Our hope is that you'll depart with a breadth of knowledge and a love and appreciation for the country's rich heritage and natural wonders.
We believe that Ghana, with its vibrant culture, welcoming people, and diverse landscapes, is a destination that will forever hold a special place in your soul.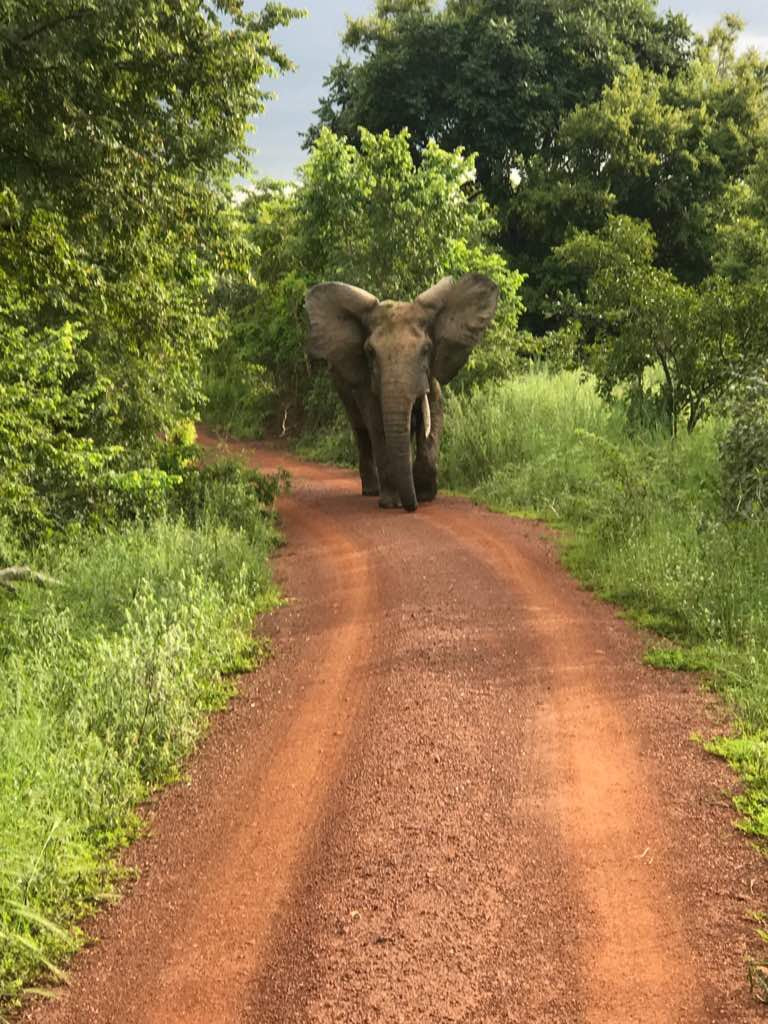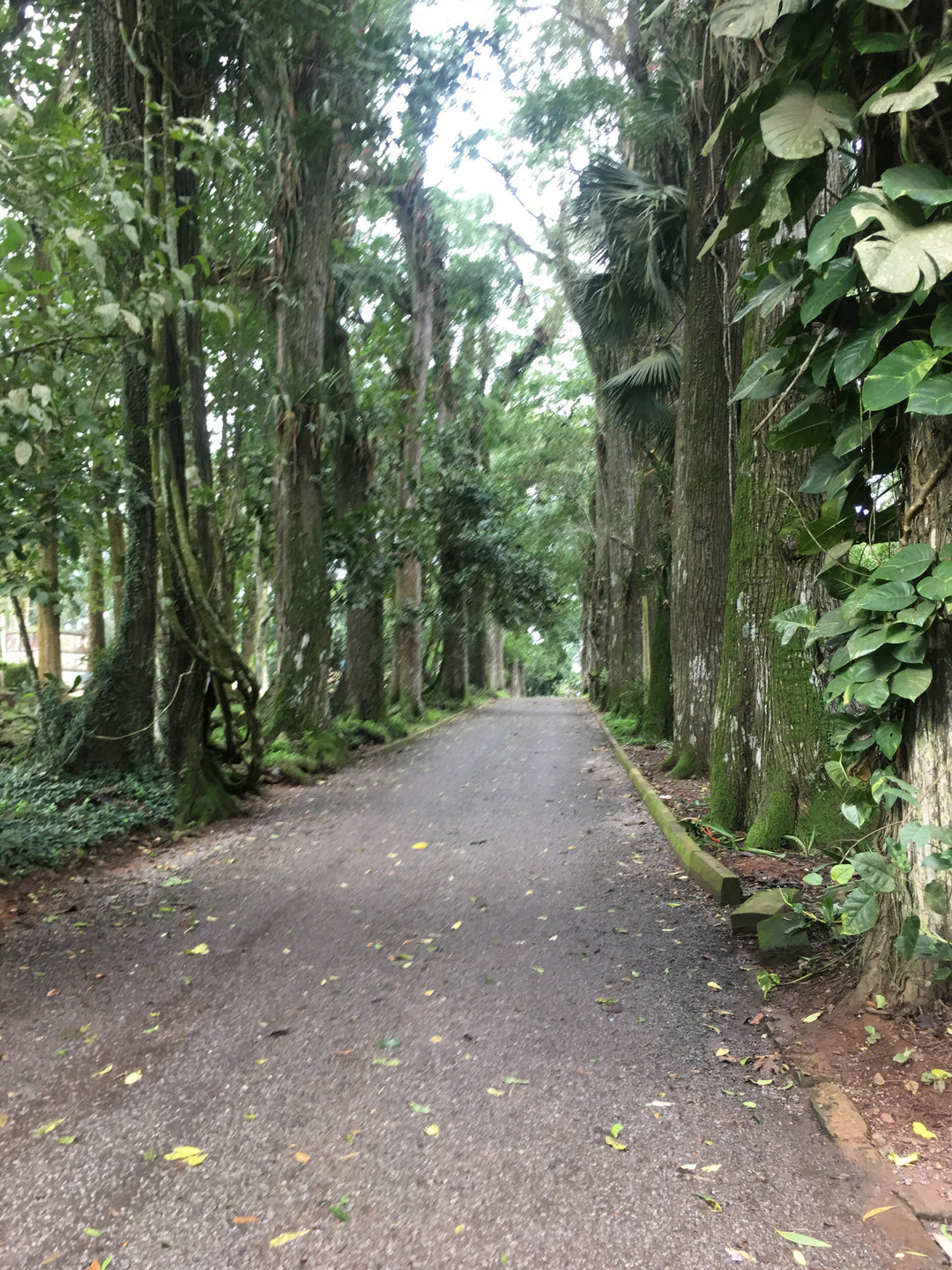 your special experience
a welcome awaits
WHAT'S EXCLUDED
International Flight Tickets (Assistance will be provided if necessary.)
To get an estimate of flight prices, use Skyscanner or Google flights to get the various flight options available to Ghana, then select your preferences. (Best time to book is 3/4 months prior to the travel dates.)
Visas (Assistance will be provided if necessary.)
Travelers of other nationalities can get in touch for the needed assistance in securing visas to Ghana.
Covid Tests, if necessary
Travel Insurance
Personal Expenses
Optional Activities (activities outside of the itinerary.)
IMPORTANT DETAILS TO NOTE
travel information
Travel Insurance is mandatory for this & all international travel experiences.
In the event of cancellation, there will be no refund of the slot confirmation deposit.
Additionally, the following percentages of amounts paid will be forfeited:
50% if canceled 4 months to travel date.
75% if canceled 3 months to travel date.
100% if canceled 2 months to travel date, as most reservations would've been made at this point.

For the processing of refunds, all bank processing charges will be paid by the traveler.
Caveat: In the event of a cancellation, you can find another traveler to replace your spot on the same trip as an option. Your payments and travel communications will be transferred to the new traveler.
Got questions or enquiries? Email us at adornmeafrica@gmail.com.

We'll be happy to assist.