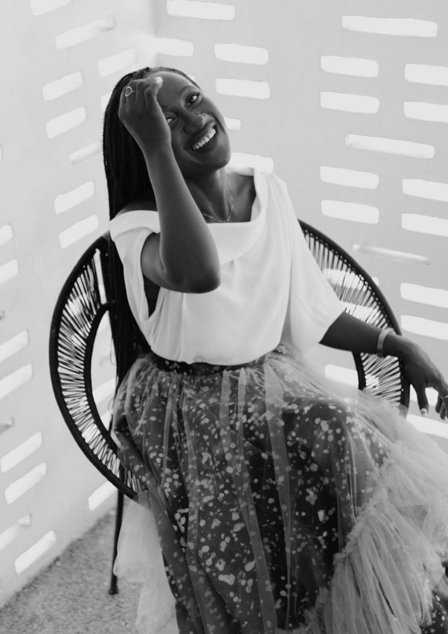 This section doesn't currently include any content. Add content to this section using the sidebar.

Pain. Need. Connection. Love. This was the healing process that sparked the early beginnings of SakiCole. Co-founded in 2017 by Netty Anang and a friend, SakiCole is a womenswear clothing line proudly started in West Africa.
Our pieces are easy, minimal, and feminine. And in pursuit of our passion to contribute toward an environmentally sustainable joyful earth, we do not let pieces of fabric from our design go to waste. Excess fabric after cutting is reincorporated into our styles and dressmaking process, making every SakiCole clothing a waste-free fabric masterpiece.
As the SakiCole brand continues to grow globally, we are inspired by the simple mantra to "spark happiness" in the woman who wears a SakiCole. Our silhouettes, quirky little details, textiles, and prints are all carefully selected and put together to highlight our pursuit to design without restrictions for the woman daring to be whimsical and expressive
The essence of the SakiCole brand is to draw out confidence and push us all to be freely happy in what we wear and the connections we make.